About The Waterfire Saga
The Waterfire Saga is a series of four books by Jennifer Donnelly about six teenage mermaids from different realms coming together to defeat a great and powerful monster named Abbadon. To do this, the six mermaids, Serafina, Neela, Ling, Becca, Ava, and Astrid, must find the six talismans that once belonged to the six rulers of Atlantis, their ancestors, and use their magic to finally rid the world of Abbadon. At the same time, a war between the merfolk is brewing, and the mermaids must decide who to trust before it's too late. Together they will form an unbreakable bond of sisterhood as they uncover a conspiracy that threatens their world's very existence.
Books
Characters
Did you know...?
External links
Who is your favourite merl?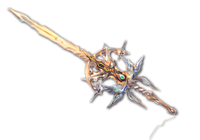 Fantasy Literature
Go to these sites for info or for help with your own wiki!
A Court of Thorns and Roses • A Song of Ice and Fire • All Souls Trilogy • Beyonders • The Black Company • The Brotherband Chronicles - Ranger's Apprentice - Royal Ranger • The Dark Tower • Deltora Quest • Discworld • The Dragonriders of Pern • The Dresden Files • Fablehaven • The First Law • Grishaverse • His Dark Materials • Inheritance Cycle • The Kingkiller Chronicle • The Land of Stories • The Magicians • Malazan Book of the Fallen • Mistborn • Shades of Magic • Shannara • The Spiderwick Chronicles • The Stormlight Archive • Sword of Truth • Throne of Glass • Wheel of Time • The Wicked Years
Want your community included? See how!

Community content is available under
CC-BY-SA
unless otherwise noted.